Caesars takeover of William Hill 'close' after court decision
Takeover could be completed this Thursday
Court ruling overcomes challenges from two hedge funds
Caesars to capitalize on William Hill's US sportsbook offering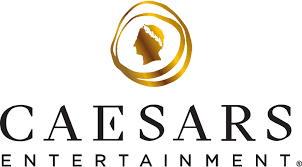 The long-running saga of whether Caesars Entertainment, the Las Vegas-based casino empire, will buy William Hill looks to be drawing to a conclusion after the UK High Court signed off on the deal.
Caesars tabled its $3.69 billion offer last September, signalling on the largest mergers or acquisitions within the gambling industry in recent years. The US company was able to use its alliance with William Hill within US markets to leverage its position.
Any approval seemed to be slow, with two hedge funds challenging the offer, but the court ratification seems to have cleared the final hurdle, and the deal could be done as early as Thursday this week.
William Hill released a statement, saying: "William Hill is pleased to announce that the High Court of Justice in England and Wales has today sanctioned the Scheme pursuant to which the Acquisition is being implemented.
""It is anticipated that the effective date will be April 22, 2021, which is when a copy of the court order is expected to be delivered to the registrar of companies."
In anticipation of the deal being imminent, William Hill filed applications to regulators that trading should be suspended in its London Stock Exchange-listed shares after business closes on April 21. The timeline fits with the forecast made by Caesars at the turn of the year.
It is expected that after the deal competition, the William Hill brand will feature on the sportsbooks at Caesars' US live operations, except for the Caesars Palace properties. William Hill already operated in 11 US states.
Deal had challenges to overcome
No big merger or acquisition is without its difficulties. When Caesars tabled its bid, any thoughts of the regulator giving a fast approval were dashed when hedge funds, which were institutional investors in William Hill cried foul. That challenge came at the last minute – a ruling was expected on April 1 but was delayed to this week as a result.
But the High Court ruling gives the acquisition the green light, and analysts say it is a good proposition for William Hill shareholders, for Caesars – and that customers would ultimately see the benefit, too.
However, what is not clear is what Caesars will do with William Hill's remaining estate, much of it in retail, with a substantial High Street bookmaker portfolio, particularly in the UK. If it decides to sell some operations off, it could spark another bidding war across Europe.
Other News You Might Want To See