The People Behind iGaming Council
Anyone involved with this project has at least 5 years of experience in iGaming.
Most of the time it's 10+ thought and many of us are renowned experts in our fields of expertise.
As already stated multiple time, the goal with this project is to making online gambling sustainable for all stakeholders.
Here's the team that will make that happen!
Editor In Chief - Paudie McDonnell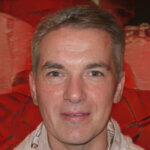 Paudie started as an online poker player and quickly rose through the ranks earning a comfortable living while playing $5/10 NL cash games.
Though he quickly realized that this poker craze is not gonna go on forever and started learning more about the business side of things.
He's created multiple iGaming affiliate businesses that have sold for price tags into the 6 figure range and continues to work as a lead editor and angel investor, helping other iGaming affiliates scale quicker.
You can connect with Paudie on LinkedIn.
Contributor - Erik King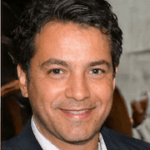 Erik is a bit of a mystery man and it wasn't until he started a couple of iGaming affiliate websites like Zamsino and Gambla, when this name was heard again and again in industry conferences.
These days he's still going strong in gambling affiliation and leading his company to new heights.
Paudie and Erik met at the London Affiliate Conference and hit it off.
These days they form an essential part of iGCouncil and bring a wealth of experience in the affiliate side of things, scaling businesses and M&A.
Reach out to Erik via his LinkedIn here.
Contributor - Nick Hamilton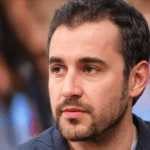 Nick started in the binary options space and quickly became one of the most successful in his niche.
He then continued by entering the supplier business and has had his fair share of successes there too.
Currently he's residing in Panama, where he lives the good life and spends time planning his next business venture.
We're stoked to have him contributing to IGCouncil with in-depth knowledge of casino game creation and what it takes to succeed in the supplier market in a short period of time.
Contributor - Lutz Kisberg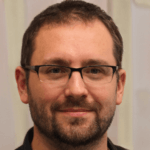 Lutz has been in the iGaming business since 2008 and since then has built an 8 figure affiliate empire.
He's been of great value whenever we've consulted governments on what a fair, sustainable regulatory framework would look in the country.
These days he's mainly focused on M&A opportunities and the US market and lets his teams in Sofia and London run their portfolio of affiliate websites.
Contributor - Jesper Rasmussen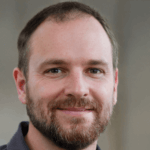 Jesper, originally Danish, is a sports betting expert and has built multiple successful projects in this space.
Since most of our contributors have specialised in casino games of chance, we reached out to Jesper to see if he'd be able to fill our knowledge gaps – and he did!
He's proficient in legislation, deep statistical understanding of margins in betting as well as creation of legislation frameworks that are built to last.