⭐ Live Dealer Casinos for Canadian Players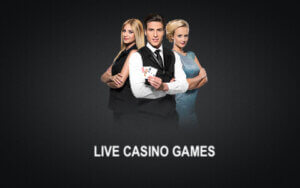 Gambling, as an activity, has evolved to become something much more than just a means of making money quickly. It has become an integral part of popular culture. In fact, it has become a social phenomenon, and it's mainly due to land-based casinos.
People travel from different parts of the world, just to spends some time with their friends at the table in Las Vegas, Atlantic City, Macau, and other gambling meccas. It's a true social phenomenon, with an atmosphere like no other.
Despite the amazement one feels while gazing at the bright lights inside of a casino, it's still somewhat of a hassle to have to go and physically be present to play. With the rise of online casinos in the US, this problem was solved. People can now play from the comfort of their own home, but at a cost.
When you're playing at online casinos, you're facing off against man-made software, but without the ability to socialize with fellow casino aficionados. RNG-based games may be convenient but can get a bit lonely after some time. So, are players now left with a lose-lose situation?
They most definitely aren't, believe it or not. The solution comes in the forms of live casinos, real-life simulations of casino games that you can partake in while not leaving the couch. It's the pinnacle of gaming technology, and something you just have to try.
But where to start? Live dealer games can get a little confusing at first, but you don't need to worry. We have you covered! In this guide, we'll thoroughly analyze the concept of live casinos, including everything from the games you can play to the best sites and the bonuses they offer.
After you're done with this crash course, you'll know how to treat yourself to an enjoyable live casino experience. It will be just like Vegas, but more convenient! Ready?
Best Live Casino Sites This Month
If you're looking to get the most realistic and most enjoyable live casino experience, it's essential that you pick the right live dealer casino. Most site rankings are created at a certain point in time, and are left that way.
Even though this is easier for the content creators, we believe that all live casino top lists need to be up to date. Sites are constantly changing their aesthetic, game offers, bonus rosters, and so much more.
Thus, we've created a list containing the best live dealer casinos in Canada for this month. With just a quick glance, you'll know who the top dogs are and what sites are deserving of your attention and money. We'll constantly update these rankings, so you'll always be aware of the best choices. Pick one and experience the virtual wonders of live dealer games! Good luck!
Casino
Deposit Bonus
What's Good/Bad

Great Multi Tier Loyalty System With
Interac & Instadebit Deposits
MGA Licensed

Most Popular Casino Brand In Canada
20 No Deposit Spins For New Players
MGA Licensed

Fast Payouts With No Limitations
Great Selection Of Slots
Excellent Reload Bonuses & VIP Rewards
❓ The Pillars Of Great US Live Online Casinos
Live dealer casino sites come in all shapes in sizes. Some like to focus on a single game, while others strive to include as many titles as possible in order to make you feel like you're in Vegas.
In the mid-2000s, most sites just tested the waters by including just a few pieces of live casino software in their catalog. Since then, things have changed dramatically, and online casinos are racing to make their live dealer game experience as immersive as possible.
Despite the differences and advancements, there is a way to effectively grade and judge live online casinos.
We tested some of the best sites, and with the help of our 10+ years' worth of experience in trying out live casino software, we isolated several important qualities and traits. They're the pillars of every proper live dealer casino in Canada. If a site you're interested in possesses them, there's a high chance you'll have a good time. Let's see what they are, shall we?
Top Tier Live Casino Suppliers

Live dealer games mostly depend on the quality of the game supplier. Unlike, for instance, slots, where there's a million different tidbits and variables in every game, live casino titles share the same features and elements, such as the studio, camera work, stream quality, interface, and much more.
Therefore, it's very easy to predict whether a new live casino game will be good or not. Reputable, top tier software suppliers always maintain their quality and work hard to make advancements and come up with better games each year.
If an online casino wants to have a proper live dealer section, they need to source their games from only the most reputable game developers. It's important to switch things up, as offering creations from only one company can result in a stale experience for even the most passionate live casino aficionados.
Of course, Evolution Gaming has to be included in the mix. They're the gold standard when it comes to live dealer games, as they have proven time and time again that they're one of the sole companies that know how to break barriers, while still maintaining a level of impeccable quality.
In recent years, other brands such as Playtech, Authentic Gaming, and Microgaming have upped the ante when it comes to supplying live dealer casinos. As they're all companies with enviable reputations, you can be certain that encountering one of their games will result in a fun time.
Perhaps the best thing about modern live dealer games is that the movement has truly become a global one.
You have brands such as Asia Gaming and Asia Live Tech that have emerged as proper giants in the Asian market. That just goes to show that the iGaming industry is more competitive than ever. However, anything is possible with enough hard work and creativity.
If a live online casino offers enough quality games from only the best suppliers, you can be certain that they care about their players. If not, they just want to make you believe that they have an impressive game roster.
Live Casino Bonuses
There's no better feeling than not being constricted by the notion that you have to keep track of how much you're spending. That's why we love bonuses so much. Every player can use some free money every once in a while.
When it comes to live dealer casinos in, bonuses are more important than ever. Being joined by other players and chatting with the dealer in a land-based-like atmosphere makes big wins and ambitious bets more fun than they usually are.
Casino sites know this very well, and are often eager to offer players hefty rewards aimed at their live dealer sections. The very best live online casinos have several promotions in their roster, aimed at specific games, such as live craps, live roulette, or even live blackjack.
Make sure that the casinos you're interested in offer fair bonuses. Too many times have we seen banners with bigger letters along the lines of 'GET $500 WORTH OF FREE MONEY TO PLAY WITH', only to be rudely awakened by the fact that the conditions are simply too irrational.
The best live casino bonuses have to be lucrative, and not a hassle to withdraw later on. Perhaps the most significant factor is the wagering requirements. What this means is basically how many times you have to wager the bonus before you can cash out. Without this 'obstacle', players would just claim bonuses and withdraw them immediately. Thus, you are required to wager the amount of the bonus a certain number of times.
You should also read the Terms & Conditions of each bonus you claim, just so you can play live dealer games without the fear of some hidden stipulation preventing you from having fun and winning. Be meticulous and you'll be rewarded.
Flexible Betting Limits
Let's just get this out of the way – not everyone has the same playstyle. Some people like to make a few bets after work, while others have set up elaborate plans and strategies on how to break the bank. That's the beauty of live online casinos, you can play however you want and still find something you like.
Now, for that to be entirely possible, you need to find a live dealer site that has flexible betting limits. What does this mean, exactly?
Well, the ideal online casino has low minimum bet limits and high maximum bet limits. At the same time, you can bet a few cents or empty out your whole account balance if you think there's a big win on the horizon.
To find this out, you have to analyze both the general T&C and the rules for each game. Some sites have limits that work on every game, whereas others like to impose game-specific restrictions.
Before choosing one of the top live dealer casinos, make sure that their rules and limitations fit your playstyle. If you're a high-roller, you can easily just go for a site that's targeted at players with the same approach to placing bets. For casual players, there's an even larger number of options, as the majority of live casino aficionados aren't really that hardcore.
While you may not always need flexibility, it's great to have it. You never know when you might switch things up. Additionally, it's always a good sign to see a casino care to accommodate as many different people as possible. If they're willing to do such a thing, there's a real chance they've executed some other facets in the same manner, as well.
Live Game Selection Offered
The general consensus is that Evolution is the best game supplier. In the last several years, all of their titles have been smash hits and players have returned to their works time and time again. Even though they're a favorite amongst players, no one would really have much fun in the long run if a casino only offered Evolution titles.
While they do offer various forms of live dealer software, you can always recognize their studios, their UI design, and everything else that's an Evolution trademark. Live casinos are all about variety, knowing that you can do anything and play any game from the comfort of your home. Seeing the same things over and over again can be a little boring and, at times, restrictive.
That's why the best live dealer casinos prioritize both quality and quantity, without letting any of these two aspects fall into second place. Despite Evolution's claim to fame, other providers have plenty of awesome titles that are worth trying. The live casino business is so competitive that all the best companies have something to offer.
And it's precisely trying different things that makes live dealer games a niche that you'll return to time and time again.
Before you create an account and start playing, look around the casino's live dealer section. See how many different brands supply their games to them. Is every brand equally represented? Are there both new titles and classics? Can the bonuses be used in every section?
All these questions are important when you want to ensure that you'll get to experience the variety of live online casinos in its fullest and most entertaining form.
Mobile Live Casino
As impressive live dealer games can get on a 4K monitor, it can be a bit cumbersome to sit in your chair for extended periods of time. And besides, literally everyone uses their smartphone for pretty much everything.
The combination of these two factors led game suppliers to invest a lot of time and effort into developing mobile versions of their live dealer titles. Visually, mobile live casino games aren't all that different. You'll be viewing the same stream – it's just the interface that changes, depending on the operating system your phone runs.
While the visual differences aren't that stark, game developers still have to work hard to port their creations to the mobile platform. The very best suppliers do this with all their games, while those that aren't that good only reserve the effort for their most popular titles.
As for the live online casino you should play at, our advice is to only aim for sites that offer their entire live dealer roster for mobile gaming. The best way to check if all the games are there is to simultaneously visit the live casino section both on your phone and on your computer.
Sites that purchase mobile version evidently care about accommodating all the different needs of their players. If an online casino cares this much, you're bound to have a good experience.
However, if you're only interested in particular games, you should look for sites that specifically offer a mobile version of those games. It's the easiest and best way to find what you want and enjoy it properly.
Live Casino Games
Nowadays, our technological capabilities are through the roof. If you've decided to give live dealer casinos a try just now, you couldn't have chosen a better moment. Developers can literally make any casino game into a live dealer one.
That's why the best live online casinos offer a variety of regular games in live form. Think of everything you like, but played with real people and a real dealer. Roulette, blackjack, poker, craps, baccarat– everything can be tweaked so that players can join and participate in the fun in real-time.
The top-rated live dealer sites go even further, as they adopt experimental and unusual variants of existing games. Evolution specializes in such things, with insane RNG-based multipliers, additional side bets, and much more in their titles.
Let's say roulette is your favorite game. Even though it's rightfully one of the most exciting casino games ever, you can only have so much fun by doing the same version over and over again. That's why these exciting variants exist – to spice things up.
Adding a second ball and a couple of multipliers can change the game completely. You are forced to adapt, learn new strategies, and execute different moves if you want to win and take home a nice, big withdrawal. That's the beauty of live dealer casinos – you can constantly challenge yourself and use your brain to traverse various obstacles and learning curves.
Game suppliers also like to create completely new games. Monopoly. Jeopardy, and other famous tabletop games and game shows have been converted into live casino titles. Their initial vibe is usually kept, while the rules are a bit modified so that players can make bets and capitalize on various situations.
Every good casino site should offer a variety of games, as there's no bigger blessing for casino players than the freedom of choice. Value it once you find it.
Promotions For Additional EV
We've already mentioned bonuses, but live dealer casinos in the US tend to go even further to promote their content. In addition to financial incentives, such as deposit matches, some sites like to shower their players with additional promotions.
Despite not being required to use them, we believe that you should snatch them when you have a chance to do so. Why? Well, the main goal of playing to win is to get as much expected value (EV), as you can.
EV is basically the anticipated level of possibility to turn your bets into more money. The more bonuses, free bets, and promotions you have at your disposal, the higher the EV.
That's why it's important to keep track of all the latest perks and promotions offered by live online casinos. If you're up to date, you'll know when to claim those deals and use them to your advantage, at just the right moment.
Promotions are, after all, a promotional tool designed to entice players to start playing and eventually make more of their own deposits. However, it can also be said that they're an excellent way to measure the value of your online gaming endeavors.
If a US live dealer casino has a cornucopia of different deals, they are showing that they're thankful for your trust and that they want to repay you.
And that's where you, the player, come in. You can use this expression of gratitude to get a few free bets, test some games that you haven't played before, and, ultimately, increase your chances of winning as much money as possible.
₿ Crypto Friendly

Currently, the most popular casino banking method in the US is bank-issued cards. Yes, that's right. It might seem a bit surprising, but people have a good reason why they still make deposits at live dealer casinos with these chunks of plastic. They're just so easy to use, especially for people who haven't had previous experiences with casino transfers.
However, this 'convenience' comes at a steep price. It's incredibly easy for hackers and other cybercriminals to get a hold of your data and use your funds for nefarious purposes. Credit and debit cards are considered to be amongst the least safe methods currently available.
Waiting times are another significant problem. To get your withdrawal, you will sometimes need to wait up to five business days. If you request a withdrawal on Sunday, you may very well find yourself waiting until next Monday before you can use your money. This can be a particular nuisance, especially if you want to use the cash right away. What can you do to achieve this?
Thankfully, cryptocurrencies exist and are inches away from becoming a mainstream way of making transactions. Based on blockchain technology, crypto transfers are impossible to manipulate and are always publicly available.
Even better – they're completely anonymous. Other crypto users and live online casinos can see your crypto wallet address, but they won't be able to connect it to your name.
Compared to cards, cryptos are also much faster when it comes to waiting times. If you request a Bitcoin withdrawal, you can expect to receive it in about an hour.
With all this in mind, more and more Canadian live dealer casinos are starting to accept cryptocurrency deposits. The very best ones accept a variety of different coins, such as Bitcoin, Ethereum, Ripple, Litecoin, Dogecoin, and much more. Being crypto-friendly means caring about players.
Live Casino Studio & Table Suppliers
Like we already mentioned – reputation is everything when it comes to live casino game suppliers. Companies usually have the same approach to all of their games – it's what makes them iconic, after all.
More so than in any other niche, live dealer games are easy to gouge when it comes to quality. If it comes from a reputable supplier, you just know it's going to be good.
You might not like it or it might not fit your style, but you won't be able to deny the elaborate systems implemented in said title.
Perhaps the best thing about playing at live online casinos in the US is the fact that you can always explore them further. New games are coming out all the time, so it's a great way to inject some fun into your gaming experience.
To be certain that any new live dealer games you try are actually good, they should come from the following suppliers. These companies are rich in history and have a spotless track record when it comes to redefining online casinos as a whole.
Evolution Gaming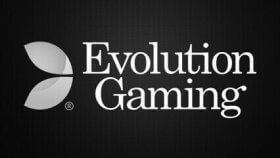 When talking about overall game choice, no supplier in the world can match Evolution. And we don't mean that just in the sense of quality. Evolution is the top dog when it comes to both quality and quantity. Most fans of live casino games mark their calendars whenever Evolution announces a new title. They're just that good.
Initially founded in Riga, Latvia, this company has spread its tentacles all over the world, working with more than 100 different operators. Online casinos simply have no other choice but to include Evolution games in their roster. Without them, players would be much less interested in making a deposit and trying the live casino section out.
In their main studio, they have more than 100 tables, all of which are available and active 24/7. Given the sheer number of their accomplishments and awards, it's hard to believe they were only founded in 2006. So, what has been their bread and butter over the last 14 years?
Well, Evolution's main selling point at the beginning was turning classic casino games into live dealer versions. They invested a lot into their cameras, training their dealers, and building a studio that makes you feel like you're on the Vegas Strip.
While they still release tons of variants of classic table games, they're also known for their willingness to experiment. Imagine someone telling you that Monopoly would become a live dealer game, and a fun one at that! That's precisely what evolution did with Monopoly Live, a beautiful mixture of fun mechanics, 3D animations, RNG elements, and the potential to win big.
Any live online casino that wants to make in the industry has to have at least a few of Evolution's classic titles, including the latest ones. In fact, Evolution is so good that it's safe to say that the number of their games at an online casino is a great benchmark when it comes to overall quality.
VIG (Visionary iGaming)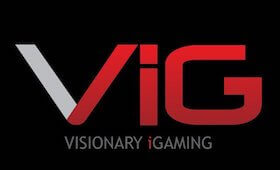 VIG is considered to be a pioneer in the field of live dealer casinos. Both in the US and in other parts of the world, this company established a foothold when live streaming table games was still a novelty.
They were founded in 2008, by three senior management employees at the now-defunct Vuetec, another mid-2000s game supplier. With a headquarters in San Jose, Costa Rica, VIG is still an important name when it comes to affordable and reliable B2B live casino solutions.
However, it should be mentioned that VIG is not nearly as popular as they once were. Other suppliers, such as Playtech, Evolution, and even FAZI, have simply surpassed them when it comes to both hype and results.
Still, if you run into VIG games at live online casinos, you can rest assured that you're in for a smooth session of your favorite table game. Even though the UI is a bit dated, it's still a simple solution that newer casinos can make use of in the beginning.
The highlight of VIG's game roster is probably Live Blackjack, as they have 100+ tables at their main studio. HD streaming is guaranteed, so you really feel like you're face to face with the dealer.
Nevertheless, you shouldn't expect any crazy innovations from Visionary iGaming. They're more than capable of recreating classic table games and are a good addition to all live dealer casinos. If you want something new – look elsewhere.
Pragmatic Play Live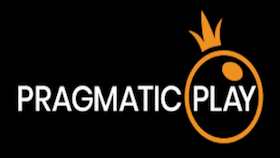 Also known for their slots, Pragmatic Play is a true force in the iGaming industry. While live dealer casinos haven't always been an essential target in their B2B product-related strategies, they quickly caught up with the rest of the competition.
The main studio where they stream their games from is in Bucharest, Romania. Currently, they are running 43 tables non-stop, with plans for future expansion. This is a solid-sized project, which is evident when you see how many live dealer casinos have opted to buy packages from Pragmatic Play.
If we had to use one word to describe Pragmatic Play's live casino games, it would be – clean. That's right, they don't really try to go overboard to get ahead of themselves.
What you're getting with titles like Baccarat, Speed Roulette, and Mega Wheel, is a simple interface that's easy to master and gets you prepared for the action.
Perhaps the best part of Pragmatic Play is that the entire UI is HTML5-based, which makes all their games playable on iOS and Android, both in mobile browsers and through native apps. Computer play is, of course, as supreme as you would expect from a reputable company such as Pragmatic Play.
In terms of legitimacy, they're also on top of their games, with licenses from the Malta Gaming Authority(MGA) and the UK Gambling Commission (UKGC) giving them the green light to collaborate with operators on a global scale.
US live online casinos are usually well equipped with Pragmatic Play titles due to the smoothness of the service package they provide. A solid option at all times.
Fresh Deck Studios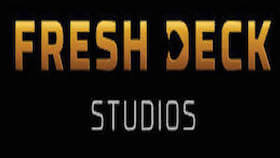 Remember when we said that that reputation is everything? Well, that statement may be true, but there's a problem that comes with it. Such a hierarchy makes it hard for new game suppliers to make a name for themselves.
That's why we like to see new names such as Fresh Deck Studios become widely present at almost every live dealer casino. Even though they can't really boast any classic just yet, they carved out a niche for themselves by focusing on multi-language support. It's obvious that they have global aspirations.
One thing that also caught our eye was the fact that the UI is constantly updated in all of their game variants. It's not that it was ever broken on unusable – they just seem to constantly strive to improve their product and provide better services.
You'll be chatting with some of the nicest dealers in the industry, regardless of which language suits you. They even remember players from previous sessions and can crack a joke or two exactly at the right moment.
Unlike Evolution or Pragmatic Play, Fresh Deck Studios doesn't really make an effort to release as many games as possible. They specialise solely in blackjack, roulette, and baccarat. Live online casinos with a heavy reliance on such titles gladly offer a full Fresh Deck Studios package.
While this supplier hasn't really reached the iGaming stratosphere, they've become a solid option that won't really derail your enjoyment if nothing else is available. Whether or not Fresh Deck Studios deserves to be a number one option is up for debate.
Nonetheless, you will have a blast with tons of dedicated tables, and even some VIP rooms if you're really into making big bets. In a few years, we might see Fresh Deck as an even bigger brand, given their meteoric rise.
Ezugi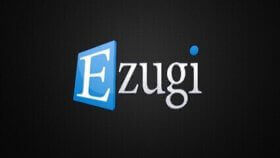 Another solid option, Ezugi is a game supplier that manages to remain below the radar despite being solid in multiple categories. For starters, they have increased their market focus since the company's founding in 2013.
Today, Ezugi runs studios in the UK, Malta, Bulgaria, Cambodia, Costa Rica, and several other countries around the world. Not exactly a large conglomerate, this supplier is probably one of the best when it comes to immersion.
Even though their studio only has nine tables, the camerawork makes it seem like you're in a land-based casino. On some occasions, you can actually catch some action from an actual casino where people come to physically place money.
Word around the industry is that Ezugi is very easy to collaborate with and that they have enviable amounts of knowledge about different markets.
When it comes to the games themselves, they offer 20 different titles, mostly centered around blackjack, roulette, poker, baccarat, keno, and sic bo. Overall, this wide range of games covered lead to Ezugi being present at 100+ live online casinos.
Live dealer games in the US are getting popular due to midsize brands focusing on quality, and here we have a perfect example. You won't get the level of Evolution, but you also won't get any bugs, glitches, or dealers that are anything but fun and charismatic. All in all, Ezugi should suit you just fine.
Our favorites were Live Keno, Live Casino Hold'em, and Live Bet on Numbers. Smooth software and nice animations give you everything you need to remain entertained.
Lucky Streak Live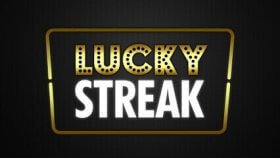 Israel has long been a force when it comes to tech companies, but few have impacted the gaming world as much as LuckyStreak. This game supplier was established in 2014 and has managed to become a standard at many online live casinos.
From the get-go, their strong suit was a noticeable presence at many reputable live dealer casinos in the US. the Canadian player base has always had high standards, so a presence in this market is a nice accomplishment.
LuckyStreak also aims to provide B2B solutions to operators in other parts of the world. Nowhere is this more evident than in their insistence on hiring multi-lingual dealers. On many occasions, we've heard them speak English, Russian, and at least one other European language. This is an impressive way to curate a thriving international player community.
Their most notable games are Live Blackjack, Live Roulette, and Live Baccarat. As baccarat is the most popular casino game in Asia, they've used this tri-headed approach to enter many of the region's best live casino sites.
You can play LuckyStreak titles on your phone, tablet, and PC, with the only problem being the fact that games can only be played in landscape mode. Live Mobile Roulette is one exception, as you can switch to a more minimalistic UI, with only the wheel and dealer being visible.
Throughout the industry, operators love working with LuckyStreak, mainly due to the company's scalable approach to providing services.
Which Games Are Offered With Live Dealers?
When live online casinos were only beginning to surface, having a fun experience was only reserved for just blackjack and baccarat. Even then, it was a problem to come with a UI that was both helpful and didn't clutter up the whole screen.
With the addition of other games and completely new creations, game suppliers have started turning all kinds of ideas into tangible, interactable software. Nowadays, you can play pretty much everything in live casino form. From basic games to variants, nothing is unreachable if you just have a device with an internet connection.
Other than site-specific features and suppliers, the best live dealer casinos can be ranked depending on how many of the basic games they offer. If you want to see if a live casino has enough games to keep you entertained, look for the following games. Sites that have them all can be considered top-notch!
Live Blackjack
It's hard not to love blackjack. Not only you can earn a pretty penny, but you can also do so in the blink of an eye and with a minimal amount of decision-making. Live blackjack retains all the essential qualities of this iconic card game as it's played in land-based casinos.
A key part of retaining the iconic atmosphere is the limit on seats at each table. With 5-7 players being able to place bets at the same time, you get the same intimate vibe. This makes blackjack somewhat relaxing, despite the game's notoriously fast pace.
The main objective is to achieve a hand that's as close to 21, without exceeding the number. You can choose to hit or not. Blackjack is great at teaching patience and improving your decision making, which can also be applied to other games at US live dealer casinos.
There are many variations that are almost as popular as the original variant, making blackjack a staple of every live online casino. Infinite Blackjack, Free Bet Blackjack, and Speed Blackjack all spice the game up in their own way, while still retaining the crux of what this card game truly is.
If you want to ensure that you've found a truly great live casino, you can just count the different variants of blackjack variants. This will show you now many niches they wish to target, and you can gouge the quality of your experience with ease.
Blackjack is also the game that high rollers love the most. That's why more and more sites opt to add VIP tables to their usual live casino package. Low stakes variants, such as Blackjack Party can also be fun, especially if you play blackjack for the sake of the thrill, and not necessarily to earn money.
Live Roulette
Another game that's easily scalable, roulette is ideal for any online casino that wants to quickly integrate a live dealer section. Everyone enjoys the basic variant, but even the most avid roulette players like to experiment every once in a while.
That's why you'll frequently encounter wacky versions, such as Two Ball Roulette, La Partage, Ra Roulette, and also immersive iterations such as Evolution's Dual Play Roulette. There's always room to improve and innovate, so there's probably never been a better time to watch the wheel spin.
The top live online casinos usually source their roulette section from multiple suppliers, as it's always welcome to see multiple options if you're looking to try something new. Evolution is considered the best developer studio for this game, especially due to Lightning Roulette and its innovative RNG features that can give you a 500x multiplier.
And most importantly, live roulette is the best game for chatting with the dealer and other players. There's enough downtime while the wheel is spinning, so you won't witness a dull moment, regardless of which table you're sitting at.
Look for only the best live roulette games, with advanced features such as multiple cameras, HD streaming, and mobile compatibility. You should also strive to enjoy these features at only the top live dealer casinos that pay withdrawals as quickly as possible.
Live Baccarat
A favorite at many US online casinos, baccarat is beloved by players of all experience levels. This is mainly because there are no limits at tables, which is unlike most other live dealer games. You can join at any time and interact with players that have exactly the same preference as you, as there are many bet ranges you can aim for.
Most baccarat variants come with changes to deal types, with speed dealer, player-controlled card squeeze, and no-commission being the most popular features.
It's also one of the most recreated games. Playtech and Evolution are considered to be the best when it comes to baccarat, as they are known for combining top-notch studios with charming dealers. They are also notable for having an easy-to-use UI and an array of different bet options.
One notable innovation that has improved live baccarat as a whole is progressive side bets. With the same principle from progressive slots in mind, these unique bets give you a small chance to break the bank if you get really lucky.
Different payment amounts to the banker are also available, making baccarat one of the more customizable games available. You should also expect to see an array of bet ranges and a VIP table here and there. Overall, baccarat is unique and the many tweaks and variants make it an evergreen live dealer game.
Live Dealer Craps
If you get tired of the dizzying roulette wheel or the hectic card play of baccarat, craps can be a nice change to your live casino habits. Despite the interesting concept and the many bet options at your disposal, live dealer craps still haven't taken off as much as they should have.
Not many people know that there's a lot of difference between craps variants from different suppliers.
You can add or subtract as many special bets as you want, so companies have developed their own variants depending on what their audience prefers.
This relates to the UI mostly, with Evolution being the masters of making a game like craps accessible to players of all playstyles and experience levels. You don't need to pre-learn any specific strategies – just know what bets to avoid and which ones will always come, and you're good!
Just like roulette and baccarat, you can also catch live streams from land-based casinos. As you can hear the music and the chatter between the people around the table, you will feel like you're actually there.
Ezugi, now a subsidiary of Evolution Gaming, has some of the best craps games and can be found at many of the best live online casinos in the US. If you like to experiment with dice games, sic bo is yet another Ezugi staple that can cure your gaming woes.
A reasonable house edge at all times keeps craps in the spotlight. At least 2-3 variants is something every online casino should offer to properly showcase that iconic thrill.
Game Shows
Perhaps the newest live casino niche you'll encounter, game shows being tweaked for gambling purposes was just a matter of time. It makes sense, as game shows are all about making money in the first place.
However. TV-aired ones usually give you a chance to do so without having to make a bet. In a casino environment, you have to risk something in order to get something. That's just how things work.
That was probably the most challenging part suppliers face. It's not that easy to insert new elements while still retaining the game show's iconic appeal. In fact, the task was so daunting that no one managed to break the ice all the way until 2017.
With the release of Evolution's Dream Catcher, both players and experts alike saw that it's entirely possible to combine live dealer games and game shows. The title was immensely popular, especially because of the multitude of bonuses available.
They weren't sky high, but players could realistically have a chance of winning one at any given time. It's precisely this chance at attracted live online casinos in the US, causing them to immediately pick Dream Catcher up.
Even though other suppliers, such as Playtech and Pragmatic Play, have adopted the game show aesthetic, they only added it in small doses. Currently, it's hard to imagine anyone daring to adopt this image and take the crown from Evolution.
The key to a good live casino game show is impeccable camerawork, along with the legal rights to use the logo and other symbols of the original slow. Only a company as big as Evolution does that on the regular. They've continued their initial success with hits such as Monopoly Live and Deal or No Deal, both concepts that are familiar to the general public.
If you're looking to relax and blow off some steam, while still playing to win, game shows are the best live dealer casinos have to offer you.
Live Casino Poker
Did you know that poker was the first table game to be released in live casino form? Yes, poker was exactly what early game suppliers had in mind when they wanted to recreate the atmosphere from land-based casinos.
Of course, just like with PvP poker, Texas Hold'em reigns supreme. It's still the most popular version of poker, and as such, it's played by millions of live casino aficionados each day. There's a lot to do in the game, which leaves ample room for companies to add their different flavors to the end product.
So, what's the difference between live casino poker and playing against other players? Well, for starters, only one hand is dealt and is shared by all the players currently sitting at the table.
While you have no impact on what your hand will be, you can focus on making side bets or customizing your existing ones. Mainly, the goal is to have a better hand than the dealer, avoiding any card combinations that might prove tricky to deal with.
There are other versions, such as Caribbean Stud Poker, Ultimate Texas Hold'em Poker, 3 Card Poker, 3 Card Brag, and many more. The concept of poker in its basic form allows for a lot of customization, which becomes more evident when you're playing at live online casinos.
Evolution Gaming is, as always, ahead of the curve with all the ideas they've been implementing. Since they hold the rights to a plethora of different poker titles, they decided to add progressive jackpots into the mix. Just like in slots, you have a chance to break the bank if you place your bet at the right time.
Out of all the games you can play at the best live casino sites, poker has the liveliest community. You will always find some to chat with and rage in unison as you lose your third hand in a row.
Live Lotteries
Lotteries, just like game shows, are beloved for one particular reason – you can win a lot of money.
Unlike live roulette or blackjack, lotteries have a certain amount of mystique surrounding them. Theoretically, you can get lucky and add a life-changing amount to your account balance. However, it's incredibly rare to do so.
It's precisely this strange balance that led software suppliers to experiment with various lottery formats. As with game shows, the biggest challenge was how to retain the basic rules, all while making the game fast-paced and full of avenues to victory.
If you're looking for the best example, look no further than Mega Ball, another gem by evolution. Based on many different lottery shows based around balls randomly being drawn, the game became an instant hit, even with people who haven't played at live online casinos before.
In addition to the regular balls, which give you an easy way to return your money and win a small amount, you're also at the mercy of two multiplier balls, which can increase your initial winnings up to 1,000,000 times.
Other games with a similar style have been released, but few offer the same amount of magic we've gotten used to from Evolution. They combine Hollywood-like camera work, with amazing features, and well-trained and charismatic dealers.
The Lucky series by BetGames can be found at many of the top live dealer casinos you'll encounter. While nowhere near Mega Ball, Lucky 5, 6, and 7 can be easily added to any existing repertoire of games and are easily scalable. This makes them ideal for smaller sites looking to gain an initial foothold.
Ezugi also has a live lottery game, but we wouldn't choose it over either Lucky or Mega Ball. The studio resembles a reworked basement, with a UI that seems to be taken directly from a 2005 betting site. And don't get us started about the camerawork.
All in all, this niche is still developing, but our advice is just to follow that Evolution is doing for the time being. It's the best and shortest way to finding the best live lotteries at online casinos.
Our Favourite Live Dealer Tables
Now that we've covered the basics, this whole live casino thing doesn't seem so complicated, does it? Of course it doesn't! If you've been following us through the previous two sections, you know know what to expect from live dealer casinos and how to choose the best ones.
That knowledge will come valuable to you from the moment you start being bombarded by offers, promotions, and ads. However, all this information can still be pretty useless unless you know where to start.
To help you get the best possible first impression whilst playing live casino games, we did a small poll within our team. We asked everyone to write down a few of their favorite live dealer titles, along with the things they liked about them.
The following six live dealer tables are the result of this poll. They're our favorite, and there's no doubt that you'll have loads of fun if you select them as your proving ground. Pick any game you like – the experience will be amazing!
Lightning Roulette
If we had to choose one game as the perfect representation of what live casinos are all about, it would definitely be Lightning Roulette. Evolution really outdid themselves with this one, as they've successfully managed to combine the best of RNG games and live roulette all at once.
On its own, roulette is a hard game to recreate in a live casino environment. There's just something mesmerizing about watching the wheel spin incessantly, all while checking to see if your bets are right. Proper camerawork is essential for every live roulette title, and Evolution is known exactly for that.
You get multiple different angles, within and outside of the wheel, all synced to show you what's going on at all times. The dealers are always polite and more than happy to crack a joke when they see that the moment is right.
At live online casinos, it's the features that attract you, but it's the dealers that make you continue playing. Evolution rounds out an excellent game with some of the best-trained staff we've ever encounter. That's what makes their games have that iconic vibe you can experience at only a few locations on the entire globe.
Aside from excellent gameplay, you can also experience a stroke of wild luck. Lightning Roulette was named after its RNG-based multiplier. During every round, between one to five numbers get struck by lightning, in the form of multipliers from 50x to 500x.
In order to win, you need to have bet on that particular number. This is an exciting addition to an already action-packed game. Whenever you play, there's a chance you'll win even more. Given the fact that every number yields a 36x return, you can theoretically get a 18,000x return if you're extremely lucky.
Expect to see more titles like this in the future. RNG and live casino hybrids will only get more frequent as everyone gets used to the unique feeling they provide.
Craps (Evolution)
Craps is by far the most underrated table game. It's not even close, really! Popular in land-based casinos throughout the US, craps is beloved because of its easy-to-understand rules. And the game is also quite easy on the equipment – you only need a pair of dice and that's it.
Despite its plethora of amazing qualities, craps has been somewhat shunned aside when it comes to live online casinos. Most of this has to do with the fact that many game suppliers have taken a completely wrong approach in making craps playable in real-time.
Just because the game is simple on its own, that doesn't mean you don't have to care about making a proper UI! Unfortunately, many companies just ended up confusing first-time craps players, driving them away towards their old routine of poker, blackjack, and roulette.
Evolution Gaming is, always, a notable exception. With their live version of Craps, Evo managed to come up with an enticing product without even altering too much of what makes this game so iconic.
Draped in a theme straight from the 1920s and the days of illegal gambling rings, the Evolution studio is a thing of beauty. It goes amazingly well with the impeccably designed UI. You can switch between modes, depending on your experience level and goals in craps.
One thing we loved in particular was the Dynamic Statistics window, showing you the numbers pertaining to what's going on at the table. We were able to see what other players are doing, what are their preferences, and how successful have they been.
If anyone knows how to turn gambling into a science, that's Evolution Gaming. There's also the My Numbers box, a chronological overview of what the numbers were up until the current row.
Such seemingly small features give players ample room to get settled in once they join their first game. If you're a traditionalist, you'll still enjoy Craps Live. If you're more of a fan of modern live casino games, the sleek UI and the fast game pace will have you planning your entire gambling budget around this live dealer game.
Crazy Time
When Todd Haushalter, the CPO of Evolution Gaming, said that Crazy Time will have 'shows within a show', people started thinking that EG finally lost it.
Even though we have seen nothing but spectacular live casino game shows by Evolution, there was a basis for this fear. For the most part, experts believed that there is a possibility of Crazy Time being underwhelming. They doubled down on this opinion by stating that gimmicky features, a trademark of live casino game shows, could overburden players.
Fortunately, when the game released, we were able to see just how wrong these experts were. Crazy Time turned out to be something along the lines of a mixture of Dream Catcher and Monopoly Live, but on steroids.
The game is based on the wheel, the same as in other Evolution game shows. However, before this wheel spins in Crazy Time, a special wheel gets spun beforehand. This one determines the multipliers for the round, but the multiplication is only valid if the symbols on two sides of the Crazy Time wheel (the pre-round one) turn out to be the same.
The main wheel has 54 segments, which are either 1, 2, 5, 10, or BONUS GAME. If the wheel stops at the BONUS GAME segment, you get to try your luck in one of the four different bonus rounds.
Just to put this in perspective – Monopoly Live was seen as a crazy game because it introduced the bonus round. And it only had one! Coin Flip, Pachinko, Cash Hunt, and Crazy Time all give you a plethora of options to cash out.
What we liked the most is the fact that, despite being a game show, Crazy Time lets you make your own decisions. Down the road, they can be impactful if you're looking to score the biggest win possible. We love seeing this kind of freedom and we just know you'll appreciate it, too. You just can go wrong with Crazy Time. Evolution strikes yet again!
Monopoly Live
As we've already concluded – Evolution Gaming is no stranger to risky and daring projects. They're the undisputed rulers of the live casino niche, so you better believe that they'll come up with something unique. But Monopoly?
Everyone collectively gasped when Evolution announced that it was partnering up with Hasbro to release a live casino version of Monopoly. This was a first, in many ways.
Many people around the world had their first contact with economics and finance through this game. Enticing and competitive, it teaches you how capitalism functions, all while giving you more than enough motivation to use every stroke of luck to defeat all your opponents. Monopoly is simply a part of popular culture. That's how big this board game really is.
But Evolution is more than capable for even the biggest of tasks. They used their already-successful wheel format, taken from Dream Catcher, and applied it to Monopoly Live.
The main objective is to bet on sections of the wheel. 1, 2, 5, 10, 2 ROLLS, and 4 ROLLS are the possible outcomes. If the wheel lands on 1, 2, 5, or 10, you win your bet multiplied with the number ($10 * 1/2/5/10).
The 2 ROLLS and 4 ROLLS are spots reserved for bonus rounds. If you bet on these sections and the wheel stops there, you get to enter a 3D bonus rounds, where the monopoly man will walk around the board and give you a chance to win even more.
The board contains all the iconic Monopoly terms and fields, such as Chance, Community Chest, Jail, Super Tax, and much more.
Even though Hasbro okayed the game, people were still anxious to see how Evolution would handle such an iconic game. They exceeded all expectations and were successful in paying homage to what Monopoly truly is.
This is the first time we've seen a company add a three-dimension bonus round to the mix. All in all, it contributes to an exhilarating experience that makes you feel like you're in the studio next to the wheel.
Mega Ball
Think of Mega Ball as a game of bingo on steroids. The drawing machine contains 51 numbered balls, and they're all randomly drawn using mechanical means.
Even if the software part of the game experiences a malfunction, this system ensures that the draw will always be random and unaffected by errors, both human and software alike.
Every round, the machine spits out 20 balls. To participate in a round, you need to purchase one or more tickets. One great thing about Mega Ball is that you can bet incredibly low amounts on each ticket – even 10 cents at certain live online casinos.
As the balls are released from the machine, the UI automatically marks the matching numbers on your tickets. All the numbers you need to win will be marked, as well. It's this straight-to-the-point approach that makes Mega Ball a pleasure to play. You always know what's going on.
After the last ball gets drawn, a multiplier is picked. There will also be a Mega Ball, a number that will yield you money if it completes a line (diagonal, horizontal, and vertical). If you complete a line and get the multiplier, you can increase your initial bet by as much as 1,000,000x!
In Mega Ball, you don't really need to do anything. Just buy a ticket (or more) and watch the round unfold. Trust us – it's not easy to make a live casino game exciting without requiring the player to do something. Evolution managed to overcome this challenge, as they have completely transformed the concept of lottery games.
Infinite Blackjack
Honestly, it was a bit hard picking the best live blackjack game. With a table game so historic and iconic, you just know that game suppliers from all over the world are racing to see who's going to come out on top.
And we'll just revert to a funny saying in the live casino community – 'This is a business where Evolution Gaming wins.' There's just no way around this!
Evolution just knows what live casino aficionados want, and they give it to them, plus a few innovative ideas of their own. Time and time again they have proven that they understand games, and blackjack is no exception.
Infinite Blackjack is designed for casual and semi-hardcore players in mind, which is evident by the game's flexible betting limits. It's also literally infinite – there isn't a cap on how many players can sit at the table during a single round. No waiting times, no hours spent in the lobby – nothing! Just log in and start playing.
In the beginning, each player is given the same two-card hand. Afterwards, it's up to you to select a side bet or spice the game up in another way.
One thing we also liked about Evolution's Infinite Blackjack is the fact that image quality is automatically tweaked in accordance with your connection strength. You won't lose out on anything in case of lags or glitches – the game flows smoothly no matter what.
Live Dealer Casinos With Bitcoin
Congratulations, now you know everything you need in order to start your live dealer gaming experience in style. You will be able to choose the right casino, the right suppliers, and the right games. Now that's something!
With that out of the way, you can focus on finding live dealer casinos that accept Bitcoin.
Even though you're used to your credit card or trusted eWallet, cryptocurrencies and Bitcoin provide some crazy benefits. You'll be able to make transfers in the blink of an eye, with no possibility of your data ever getting in the wrong hands.
To get started, you just need a crypto wallet and an exchange where you can purchase Bitcoin. It's a simple process, and it only takes a few minutes to master.
After that, you'll be able to play at live online casinos without a single worry in your mind. The best live dealer games can be in vain if you want to facepalm every time you think about payments.
Bitcoin is the solution to all that. Transfer money smoothly, anonymously, and with the potential to make a profit if the price of BTC rises. Now that's an enticing opportunity, if we've ever seen one.