OPINION: European Super League was bad news for sports betting
Casual punters would ignore the ESL
Big club expulsion from domestic leagues would hit betting revenues
Last thing sportsbooks needed when facing football advertising bans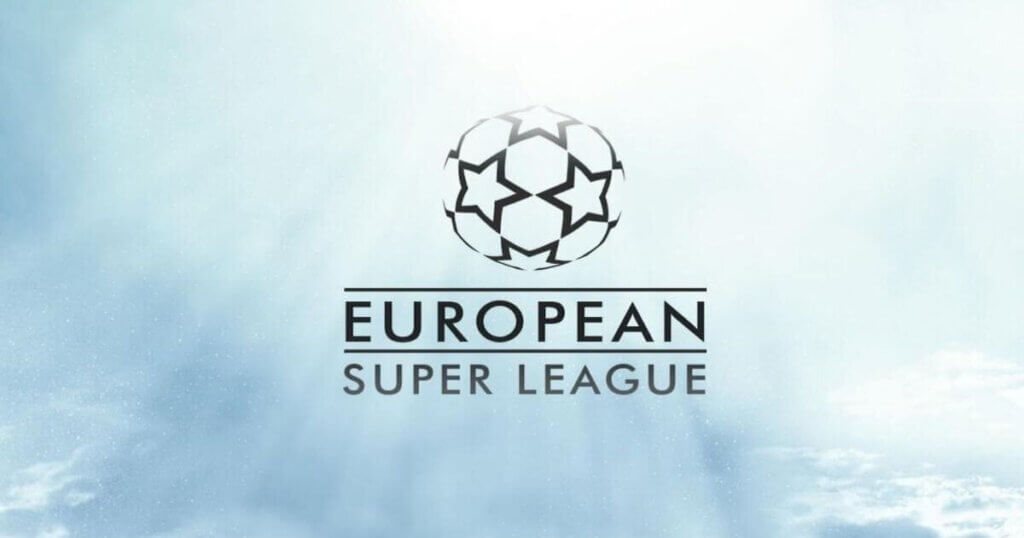 "There is a very fine line between loving life and being greedy for it," observed US poet and civil rights campaigner Maya Angelou. It's a thought-provoking sentiment and one that you can reasonably apply to every walk of life.
This week, out of nowhere, Europe's supposedly biggest and most successful football clubs not so much crossed that fine line; they jumped into tanks and bulldozed their way through it. They sprayed gunfire in all directions that would have damaged so-called smaller clubs and killed the hopes of sports fans across the continent.
Thankfully, they were firing blanks. The tanks ran out of fuel within hours, and the 12 funding clubs, initially from England, Spain and Italy, returned from whence they came with tails between their legs.
Such had been the outpouring of anger from football fans, including the clubs' own supporters, national football associations and Governments about the proposed elitist European Super League, that clubs had no choice.
The madcap scheme was all about money. Club owners saw a way of earning billions from a competition that was effectively a closed shop. But with the early antagonism, commercial partners would have been hard-pressed to join. Which sports channel would have risked splashing out hundreds of millions if, by doing so, it alienated itself from the disgusted public?
Sports betting swerves a hit
As the dust settles, we can see how the ESL will have impacted so many businesses associated with the sport of football.
At first glance, you might think that sportsbook operators would be rubbing their hands at the thought of more regular, high-profile matches between football's big European clubs. A clash between Barcelona and Manchester United, or AC Milan against Atletico Madrid, is bound to attract many hundreds of thousands of punters to the betting markets.
That may be true within the current confines of the sport, should the clubs clash in the Champions League.
But in a closed shop sports league that even the fans largely ignore? No chance.
If those clubs moved from the Champions League to the new ESL, the betting market volume would not move with it, at least not the casual punters that make up most of a bookies' custom. The pro gamblers will bet on anything.
There are knock-on effects that would compound the financial hit born by the sportsbooks. If it survived alongside the ESL, the Champions League itself would be less significant and attract fewer punters. If the Champions League was hit, so would the Europa League be hurt, and so on.
Domestic market complications
In the domestic football markets, things could have got even worse. Currently, by far, the most bets are placed when the so-called big clubs are in action. Not only do they have the largest fanbase at home and abroad, but they are most likely to feature live on television, bringing millions of in-play bets to the table.
Further, supporters of the other, unfashionable clubs love it when their team takes on the big boys. In England, fans of Burnley are probably more likely to bet on their team when they play against Liverpool than they would in a match against Crystal Palace. In Italy, supporters of Genoa probably bet more when their side plays Inter rather than Torino.
A real danger of the ESL was that the founding clubs could be banned from their domestic leagues. Imagine how that would have shaken up the betting intentions of fans everywhere? Supporters of the founding clubs would possibly have turned their backs on the ESL and would then have no sports betting activity on their side on the domestic front. Casual punters would not have the opportunity to back their team against a Real Madrid or a Manchester United.
These shifts in betting patterns may have gone unnoticed at first, but there can be little doubt the number-crunchers would soon identify the trend at the sportsbooks. Broadcasters, too, would see viewing figures for the domestic games fall if the big clubs were missing. No amount of bigging up Watford against Birmingham City would bring viewers in large numbers.
Under pressure sponsorship
The timing of the proposed ESL could not have been worse for a betting sector already facing new pressures. With Spain outlawing gambling sites from sponsoring football shirts and the UK looking like it might soon follow suit, sportsbooks need punters to be attracted to the game naturally. Spain has even outlawed all betting advertising outside of 1 am to 5 am.
Natural momentum from casual punters remaining interested in the sport is needed now more than ever. This weekend in England, for example, Liverpool play Newcastle and Leeds face Manchester United. Both will bring in millions of pounds in bets and be significant fixtures for bookies' revenues.
Imagine if Liverpool and United were not playing? How much money would be placed on some other fixtures, like Sheffield United against Brighton?
Miss it when it's gone
People love to have a go at the sports betting industry; it comes with the territory. But while even the most casual of punters might moan about gambling, they will be placing their small bet on the club they love beating the odds against a giant of the game at the weekend. If that opportunity was lost, then the revenues decrease, and some sportsbooks would inevitably go to the wall.
Thanks to common sense and the European Super League being kicked into touch, the status quo remains. For now, at least. The fear is that with clubs like Barcelona, Real Madrid and Tottenham being riddled with debt, they will try again in a new disguise.
Other News You Might Want To See