Kindred Group makes chess move
World champion heads Kindred Group corporate chess team
Magnus Carlsen is Unibet's ambassador
Strategic move supports growing interest in chess betting markets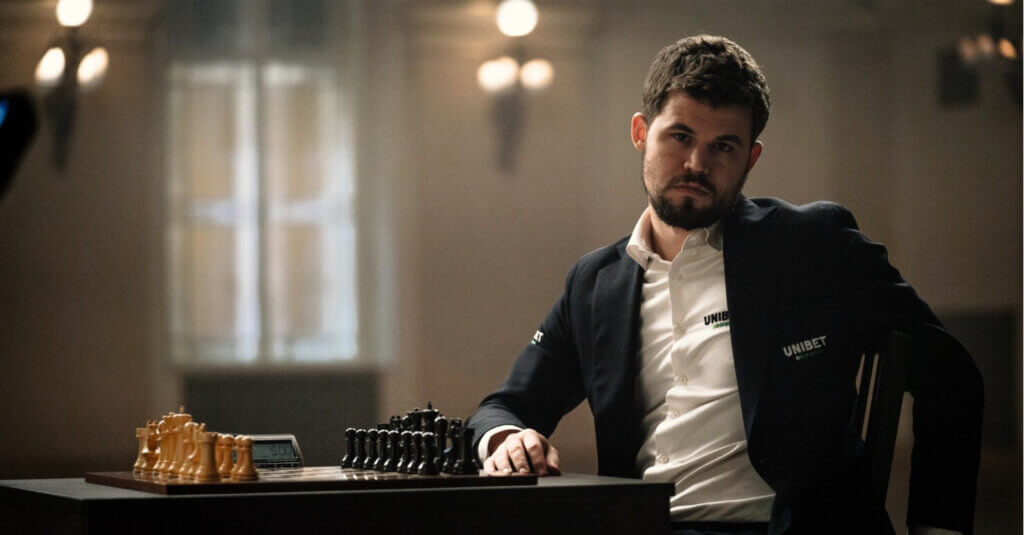 Unibet ambassador and world chess champion: Magnus Carlsen
As betting on chess becomes more popular, the Kindred Group has bagged its Unibet ambassador Magnus Carlsen to front a team at the first FIDE Online World Corporate Chess Championship.
The Norwegian chess grandmaster is the current World Chess Champion, World Rapid Chess Champion, and World Blitz Chess Champion. While joining the Kindred team is more of a fun event, it shows how important chess is to betting companies.
As the game soared in popularity following the release of  The Queen's Gambit on Netflix, featuring a young chess prodigy, online gambling companies were quick to see an opportunity.
Chess betting grows
Many poker players now dabble in chess, with betting also on the rise, and some even speculate it could spark a mini-boom, much like online poker in the early-to-mid noughties.
Jasper Tambini, analyst marketing intelligence at Kindred Group, owner of the 32Red and Unibet brands, is captaining the chess team at the corporate event, which 1,476 players from 78 countries will attend.
He said: "Betting on chess is increasing as a form of entertainment, especially when Magnus is sitting by the chess board. Internally within Kindred, many employees have, through Magnus's collaboration with Unibet, found an interest for the game.
"The creativeness and the playful approach to precise execution that chess brings is something our employees can relate to in their daily work."
In 2014, Unibet was the first international gambling company to introduce live odds on chess when Carlsen defended his world champion title.
The company was also the main sponsor for "No Logo Norway Chess in 2014, partner to the Rapid and Blitz World Championships in Berlin in 2015 and was the official betting partner for FIDE in the world championship match between Carlsen and Fabiano Caruana in 2018.
Carlsen said of the World Corporate Chess Championship and his participation as part of a four-man Kindred Group team: "This tournament will be a fun break from my own daily tournaments.
"I look forward to representing Kindred Group in the games toward some of the biggest companies and brands in the world.
"There are so many teams competing, and for me, the level of competence in some of them is surprisingly high."
Chess betting markets
The bookies' interest in chess markets is spreading, although perhaps slower in the United States. In Nevada, William Hill was offering odds on the Candidates Tournament before it got suspended owing to COVID. Alongside Unibet, Bwin regularly adds chess markets, and other bookies are beginning to sit up and notice.
But it remains to be seen if the momentum can be maintained. As the world comes out of the COVID pandemic, players will spend less time shut away at home, so the number may not snowball.
Other News You Might Want To See