Las Vegas is back with big numbers
April gaming revenues over $1 billion – 11% up on April 2019
Only the third time in history that $1b in April reached
Slots made the highest April revenues ever at $793.7 million
Downtown Vegas saw a bigger percentage leap than the Strip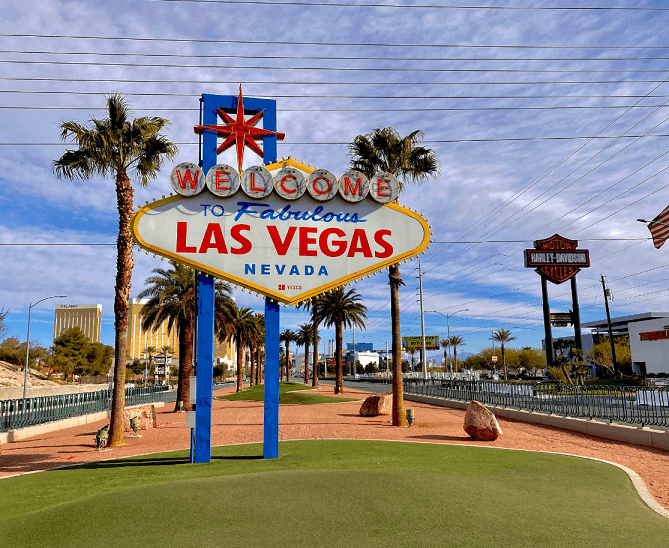 Gambling capital Las Vegas has shown yet again that it is well and truly on its way to fighting back against the impact of the coronavirus.
For the second month in a row, gaming revenues topped $1 billion – only the third time that has ever happened in April.
With only a slow reopening of most mainstream casino properties in April, experts say the figures for May, when many casinos returned to full capacity, should also be hugely positive.
Slots and Downtown success
Much of the increase was driven by slots. Interestingly, Downtown Vegas saw a higher proportional increase in revenues year-on-year (+23%), confirming that local gamblers were able to get back to their entertainment before visitors returned to the city.
The Strip lags behind, and in April was 27% down on where the properties were in June 2020 when they reopened after the first COVID-enforced lockdown. According to the Control Board data, the significance of that figure cannot be overlooked since the rest of Nevada is up 10.9% in the same period.
Michael Lawton, a senior analyst at the Nevada Gaming Control Board, said: "In Nevada, a billion-dollar win is a bellwether number. We've only hit $1 billion in the month of April three times in our state history.
"The Strip is still lagging, but I'm confident that it's on the road to recovery."
However, there is still a long way to go. Las Vegas relies on tourism, and while there is no doubt Americans will soon start flying into the airport in large numbers, international travelers will be some way behind.
Asian and European visitors will not have the US on their holiday plans for a while, and the unfolding pandemic situation will continue to have a negative effect on big-ticket city conventions, which drive visitor numbers around the year.
World Series of Poker
And while activities like live poker tournaments are back on the agenda, albeit under strict conditions, it remains to be seen what the iconic World Series of Poker will do this summer.
Last year, the series moved online, and it may be that will happen once more since player numbers cannot be guaranteed right now.
Other News You Might Want To See