Online sports betting in New York gets go-ahead
The deal will see two legal mobile sports betting platforms in New York
DraftKings, Flutter's FanDuel or Bet365 most likely winners
Proposals to be in by July 1 – but come at a hefty price
Upfront license fee of $25 million, plus annual $5 million server costs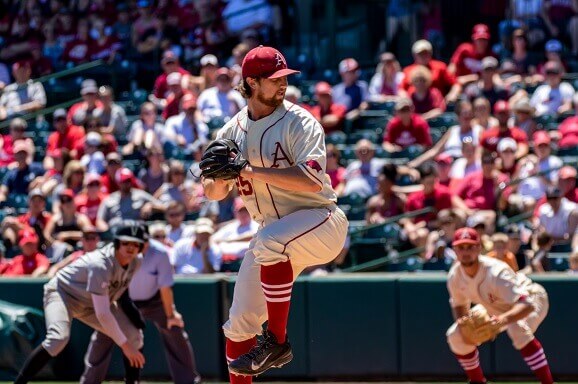 One of the largest remaining obstacles to the spread of online betting in the US appears to be removed after New York opened its gates.
Governor Andrew Cuomo and the state's policymakers agreed this week to allow mobile sports wagering. Until now, sportsbooks have only been allowed in the state's land-based casino resorts.
However, this will be no free-for-all opportunity because lawmakers will only ratify two licenses for operators to run online betting operations in New York, which could then allow for up to four further 'skins'. They will send out a request for proposal (RFP) to be submitted prior to July 1 – effectively a tender document outlining how a platform intends to operate.
But only two overarching operators will be sought, and with the high entry costs, it's likely the list of suitors will be short. New York has said winning a license will cost $25 million upfront, plus any operator would need to pay a land-based casino partner $5 million a year for a bespoke server to run the online sports betting operations.
That would tend to favour sports betting operators who not only have deep pockets but who have existing relationships with a casino operator in the Empire State.
DraftKings lead the race
Perhaps the most obvious company to tick the boxes is DraftKings. It has a sizable war chest of cash, so it won't be put off by the cost of entry. And it already runs a sportsbook at the del Lago Resort & Casino in Waterloo. Its positive cash position was $1.8 billion towards the end of last year, meaning it is ready to roll.
But FanDuel, which Flutter has owned since 2018, is also well placed. Like DraftKings, it is at the top end of US online sports betting operators, plus it has a deal with the Tioga Downs Casino in Nichols, NY.
While those would be the obvious two candidates to submit successful RFPs, don't rule out British bookie Bet365. The privately owned company, whose boss Denise Coates last year paid herself a £469 million package, is also cash-rich, plus has big ambitions in the US. Bet365 has a partnership with Resorts World Catskills in Monticello.
Competitive concerns
The betting industry had hoped New York would open up with a wider net for operators. As it is, just two RFPs would be accepted, and those mobile betting operators could subcontract licenses (or skins) to four sportsbook operators.
With that being said, it will allow for a speedy introduction; something punters are desperate for. Some analysts predict the first online bets could be placed as early as September this year, in time for the start of the new American Football season.
Land-based sports wagering was only introduced in 2019. Once online bets are accepted, it is expected that digital bets will account for more than 90% of state revenues.
Governor Cuomo began looking more favourably on online sports betting when he realised how the associated tax revenues could help his faltering budget.
Other News You Might Want To See